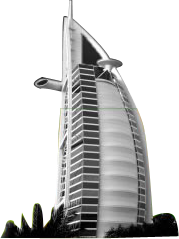 Jobs updated
Trades/Tradesman
UNAMID
Security Officers Dubai
when required and ensure all vehicles entering UNAMID installations are searched adequately including undercarriage checks.
Respond to security situations when required and report abnormalities during period of duty while safeguarding UN installations and property.
Assist International Security Officers in the safe evacuation or relocation of staff members and personnel when required to Maintain a safe and secure environment for UNAMID staff members, delegates and visitors at all UNAMID installations.
Perform security checks and inspections at UNAMID facilities, warehouses and UN Airport terminals.
Conduct vehicular inspections do so especially during crisis situations.
Respond to incidents as required and acts to ensure safety and security of staff members and UN assets.
Maintain records/logs of all visitors to the premises and facilitate the visit with the respective offices accordingly.
Ensure all persons authorized to carry weapons adhere to the Mission's Weapon Control Policy and clear their weapons at Weapon Clearing Point.
Operate hand held detectors, baggage scanners and x-ray machines (where available) and ensure only authorized personnel and equipment are allowed into UNAMID premises and installations.
Conduct regular perimeter and compound foot patrols at all UNAMID establishments, paying particular attention to Fire Hazards and Office buildings.
Boilermakers Dubai
We are in need of qualified welders with at least 7 years experinece working as a full welder, this is a boiler maker position, salary is 16,000 AED per month
Krane Manufacturing LLc
Diesel Fitter Dubai
You will be responsible for all related duties and you will work with a team of workers and ensuring that tasks are completed in a timely manner.
You will have:
You will work as part of a team
You must have strong written and verbal english skills
Must be reliable, punctual and on time
The successful applicant may be required to on some weekends and/or public holidays. the salary is negotiable
Air Flow HVAC services
HVAC Technician Dubai
HVAC technicians wanted for our company, we are a large HVAC company with many clients in commercial, residential and industrial, so we need qualified technicians, you will work with a team and be sent out on site to maintain and fix HVAC related issues, salary 16,000AED per month
Habtoor
Plumbers Dubai
Large contractor in the UAE has openings for qualified plumbers who have the ability to work on commercial high rise buildings, You will work with 23 other plumbers on our projects, these are million dollar projects so we need only experienced people, the salary is negotiable
Exxon
Welders Dubai
Welders must have MIG welding experience and be able to interpret and work from engineering drawings.
Experience in the use of a wide range of metal fabrication tooling and equipment.
Experience in fabricating sheet metal and structural components.
Mechanically minded.
Fitters Dubai
In this position you will be required to work as a fitter, stress test bolts on various structures and equipment. Previous stress testing experience is required. You MUST have a current experience
Skills required include;
previous stress testing on bolts
confined space is compulsory, salary is 6000AED per month
Union Properties
HVAC Technicians Dubai
Air condition technicians wanted, if you hasve experience in HVAC and 4 - 6 years experience, you can apply
we are a large construction company in dubai and we are under staffed, so we need several AC technicians, the salary is open